Flat springs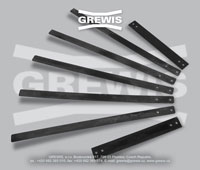 The springs are hot - processed of all from us used spring steels.
The input material is applied as
Steel sheets thickness 2,0 mm – 40 mm
Steel strips with width 40 mm and thickness 5 mm – 40 mm
As soon as hot-processing is finished springs are re-arranged and sucessively put to the test according to the load´s characterization.
The production technology lies in hot-forming and hot-alignment in the electric ovens which means the lower risks of decarburization. The single forming steps are carried out in jigs, or in stamping dies, in case of atypical shape manufacture are carried out manually.
The springs are manufactured in correspondence with special requirement of the customer with respect to the drawing documentation and submitted sample.
The springs are manufactured in length up to 2 000 mm. The tolerances designation is carried out on bases of agreement with the customer (the consulting of tolerances assessment concerning the assembly needs and operational features may be carried out just at the customer).
Spring utilization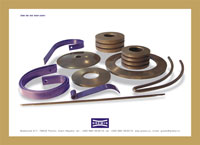 The springs may be utilized within the industry branch (spring clips, feeders, limiters, pressure compensators, containers manufacture, pressure equipment and so on).
In the agriculture (cultivators, belt conveyers, various types of cultivators, blades, digging blades, flails, rotary ploughs, bars for vibratory belts and so on).
In the light industry (springing elements and stiffeners for leather processing industry and so on).